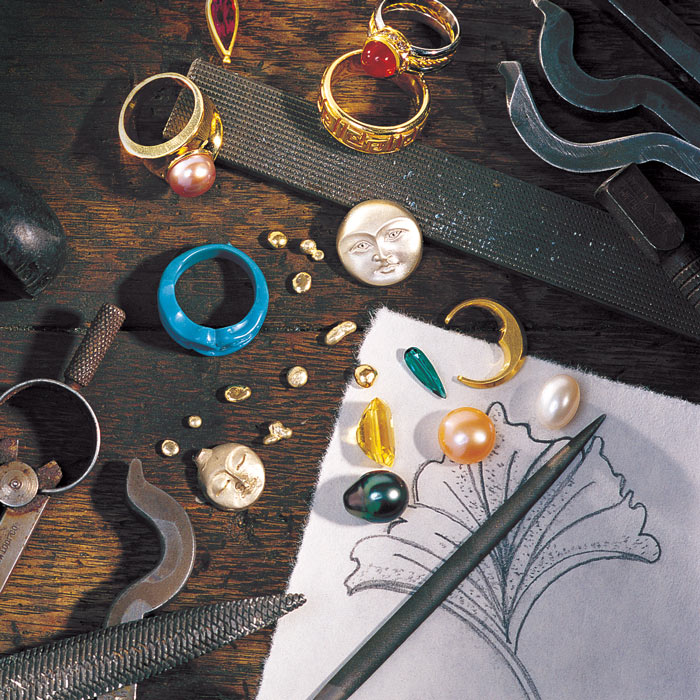 Experience the alchemy of raw metal and stones crafted into beautiful objects of adornment.
Known as the "jeweler's jeweler" for his technical expertise and singular design sensibility, Marc brings over four decades handcrafting fine jewelry to your one-of-a-kind custom design.
Come with your own specific ideas, or just your dreams and wishes, and let Marc guide you towards the realization of your own special piece.
During the design process, Marc can provide you with sketches or full-color drawings; we can order gemstones at no obligation for your approval or you can choose from our inventory. And we can email photos or invite you to approve in person each step during the fabrication process.
"I am inspired by the stone and what it conveys to me; I often like to select the stone first and create a piece of art that reveals the stone's beauty"